If you need a first/second payday loan please fill this online form. We will try to connect you with a lender instantly.
Frankly speaking chances of getting a second payday loan before paying off the first one is low but not impossible. However there are ways that can help you get another payday loan even if you already have one.
Payday loans are very high interest rate short-term loans and therefore you are advised to pay them back as soon as you have the cash. Taking a second payday loan is not advisable until you payback your first loan.
But there can be exceptions to every rule and if you really need a second payday loan, here we have written a few ideas that can help you to get a second loan.
You can apply your second payday loan with us. This online payday loan application works both on a mobile or laptop/desktop. You can get up to $1000 or more. We offer great benefits: Instant Approval – Better Rates – Secured and Confidential Application – 100% Registered & Licensed Lenders – Easy Repayment Terms. Apply using the form below:
It is a more variable product, providing consumers with short or long term loans, offering varying loan amounts starting from $100. It can be repaid on a monthly or bimonthly basis over time. Thank you for your application.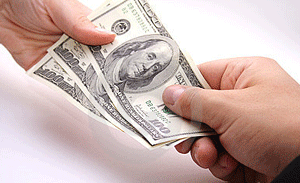 Most lenders will give you the same advice as written above if you apply for a second payday loan. Let's make things very clear. Lenders have ways to know if you already have a loan therefore it makes no sense hiding the truth; they will know anyway and reject your loan.
So the question remains. How do you get a second payday loan to make some extra cash?
Let's reverse the question. Why do you need a second payday loan?
There can be two reasons:
1.    You need extra cash for the emergency situation as the first loan may not fulfill the required criteria, and
2.    You don't have cash to payback the first loan, so you need a second payday loan to payback the first.
Let's look at the first reason:
You requirement is $1000 but you were approved for $500 only. So now you need $500 more to get over your temporary cash problem.
Make it very clear. Even if you apply in hundreds of payday loan websites, your loan will get rejected as the lenders will find out you already have a loan. Don't waste your precious time trying out and filling numerous forms. You are going nowhere.
There is only one person who can help you here. The lender who has already given you a loan. Only this lender can help you get another loan.
How do you get another loan from him? Check your phone and documents and get his phone number. Have a talk with him. Explain your situation in a nice way. Build faith. Be sincere in your talk. Tell him it will be great if he can help you. Remember he is the only person who can help you. We are humans and we understand each other problems. If your lender thinks you really need some more cash they might just give you another loan.
He already has your details. You need not fill the application again. But if they ask you to do so, fill the loan form again.
You might even try filling the same form again after your first loan is approved without having a talk with your lender. They just might give you a second loan. However they will certainly call before offering you a second loan.
Now to the second situation:
You don't have cash to payback your first loan. In that case read your terms. There it will be clearly mentioned what to do in the event you don't have cash to payback the first loan.
You may need to tell about your situation immediately to your lender. He is in the better place to take the correct action. They might give you an extension, or ask you to pay a part of the loan. They might even rollover the loan (give another loan to payback the first).
Remember rollovers are costly as you may have to pay double the finance fees. Two fees for the two loans you have taken. It's therefore advisable to avoid rolling over payday loans.
Three or more rollovers can take your finances deep down in debt. It may take years for you to come back from that situation.
Remember the above while taking a second payday loan.
Thank you for visiting our website. Hope we helped you get a loan.